Services
Chase Africa Safaris
A day on safari
A Chase Africa safari day begins with travel in a four-wheel drive vehicle sturdily equipped for the sandy tracks and trails that lead to Botswana's best wildlife viewing, with owner Chris Burnie or one of Chase Africa's professional guides at the wheel. While your guide briefs you about the journey and what you are likely to experience, in another vehicle the camp support team is heading directly to your overnight spot, where your tents, ablutions, dining area, and camp kitchen will be set up under the trees in exclusive and pristine surroundings. Flexibility is a hallmark of our mobile safaris: if on the way you come across a hunting black heron or a pride of sleepy lion, it is your call to stop and simply enjoy watching until you are ready to move on.
Arriving at camp, you will be welcomed with a cool drink and a tour of your overnight home, and have a chance to relax before the tantalising aromas of a campfire supper rouse you from your tent, or from the spot you have moved your chair to watch a nesting flycatcher. Time for sundowners!
One of the top experiences of an African safari is the time spent around the campfire during and after supper. This is a time for sharing the impressions of the day, for telling stories of other journeys, and for learning about what may be in store the following day. As the fire settles into glowing coals, and the Pearl-spotted owl calls that it is time for bed, you feel your eyelids drooping, and you head to your tent for what could possibly be your best sleep in years.
African wildlife is best experienced at the beginning and end of day when animals are most active. After the 'koko' wake-up call and a hot drink, you will board the open vehicle for an early morning game drive to catch both the waking birds and the big hunters returning from their night-time prowls. Your morning drive will include a stop for tea, coffee, and rusks at a scenic spot, and plenty of pauses to capture the best photos. You will return to camp for a hearty brunch, and time for reading, napping, and recharging your camera batteries.
As the sun settles in the West, after afternoon tea, you will head out again into the bush. This time of day, the sun catches the trees and grass to create a landscape drenched in gold, and the air cools quickly as a breeze follows the wake of the truck. But keep your eyes sharp: there in the warm dust of the track is a lioness, yawning as she moves off into the trees, looking for supper for herself and her hidden cubs. And, as you drive up to the edge of a water-filled pan to stop for snacks and sundowner drinks, the sound of hippos calling and splashing will inscribe this moment in your memory.
This is Africa.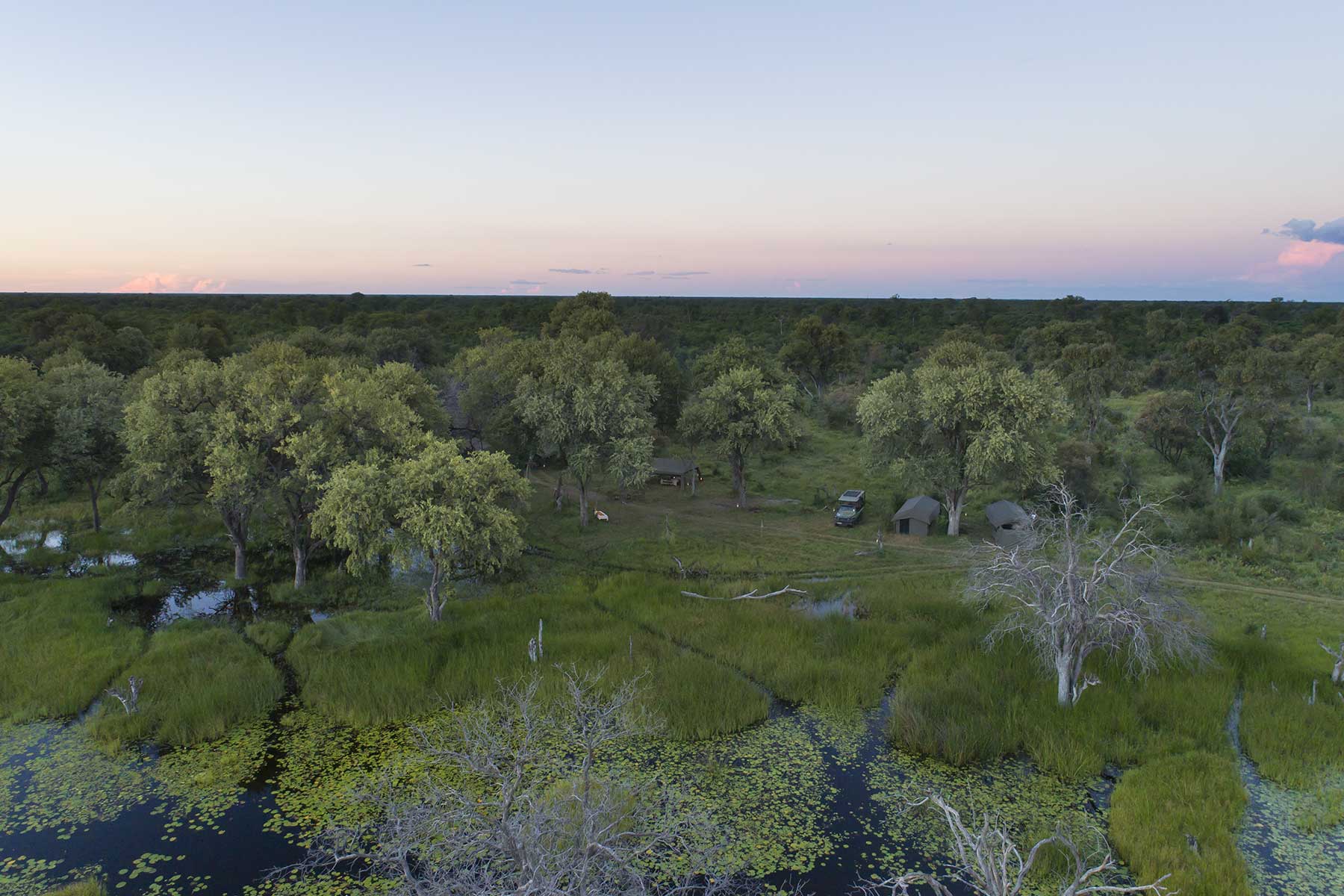 Okavango Delta Chase Africa Safaris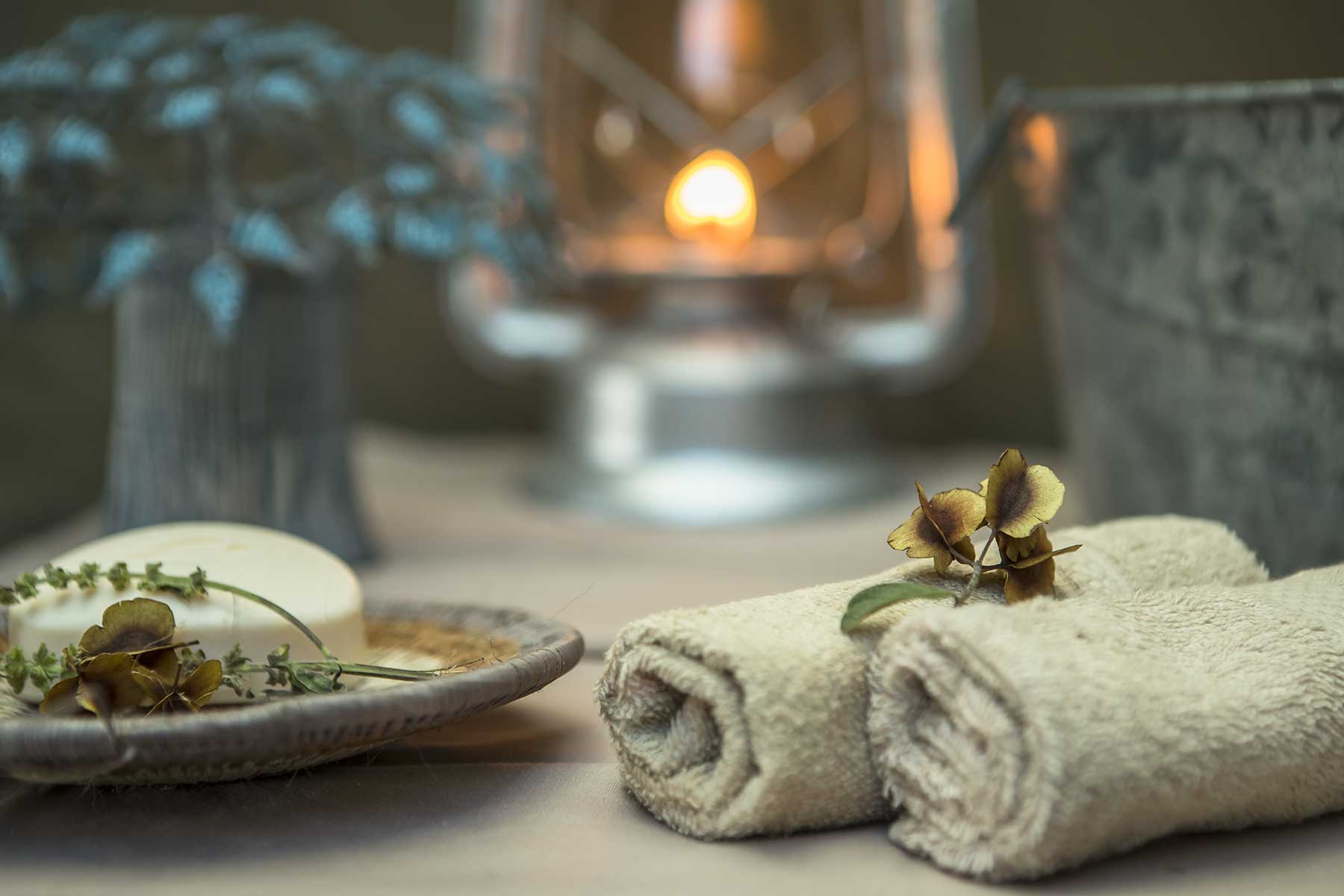 Luxury mobile safari Chase Africa Safaris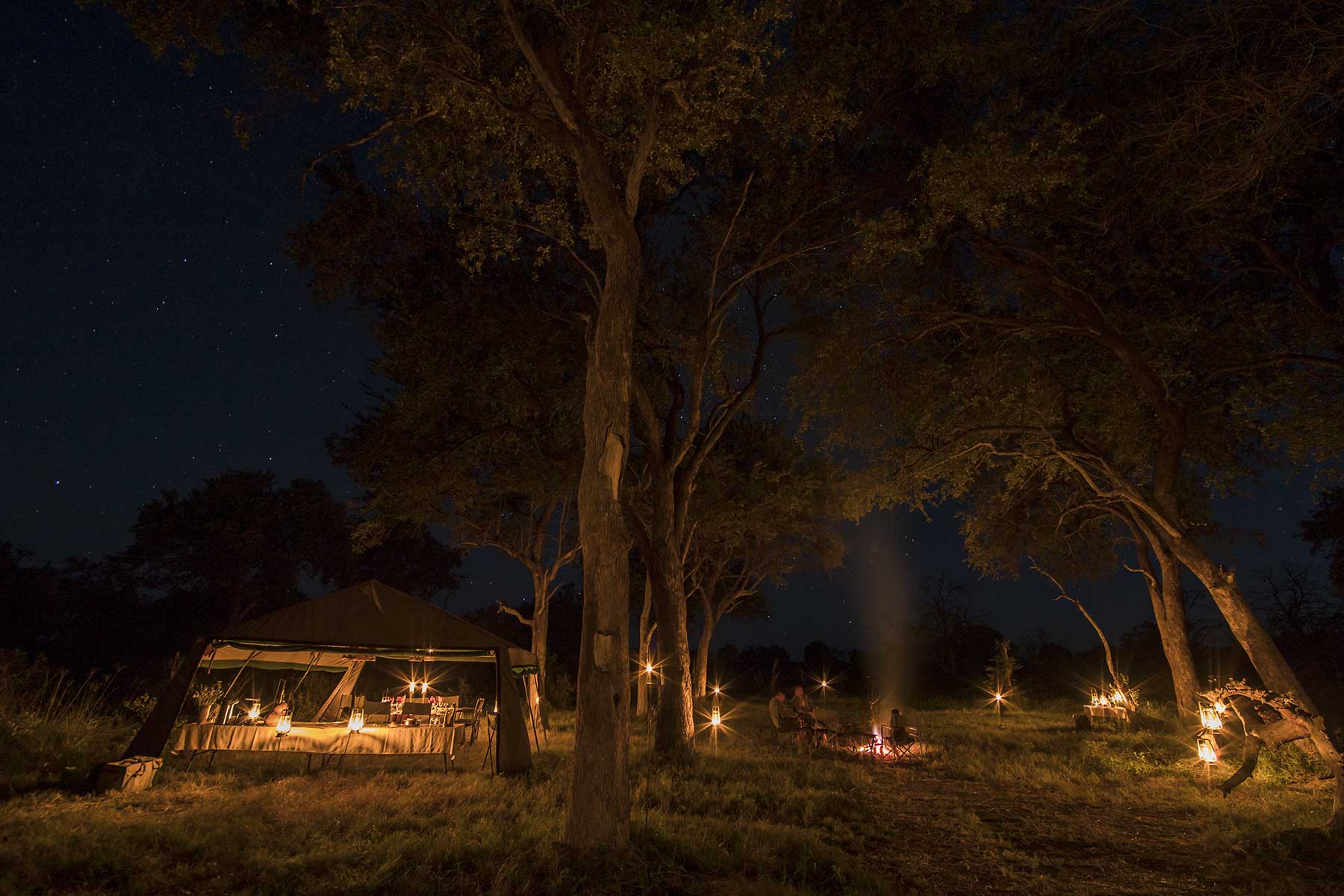 Mobile safari camp Chase Africa Safaris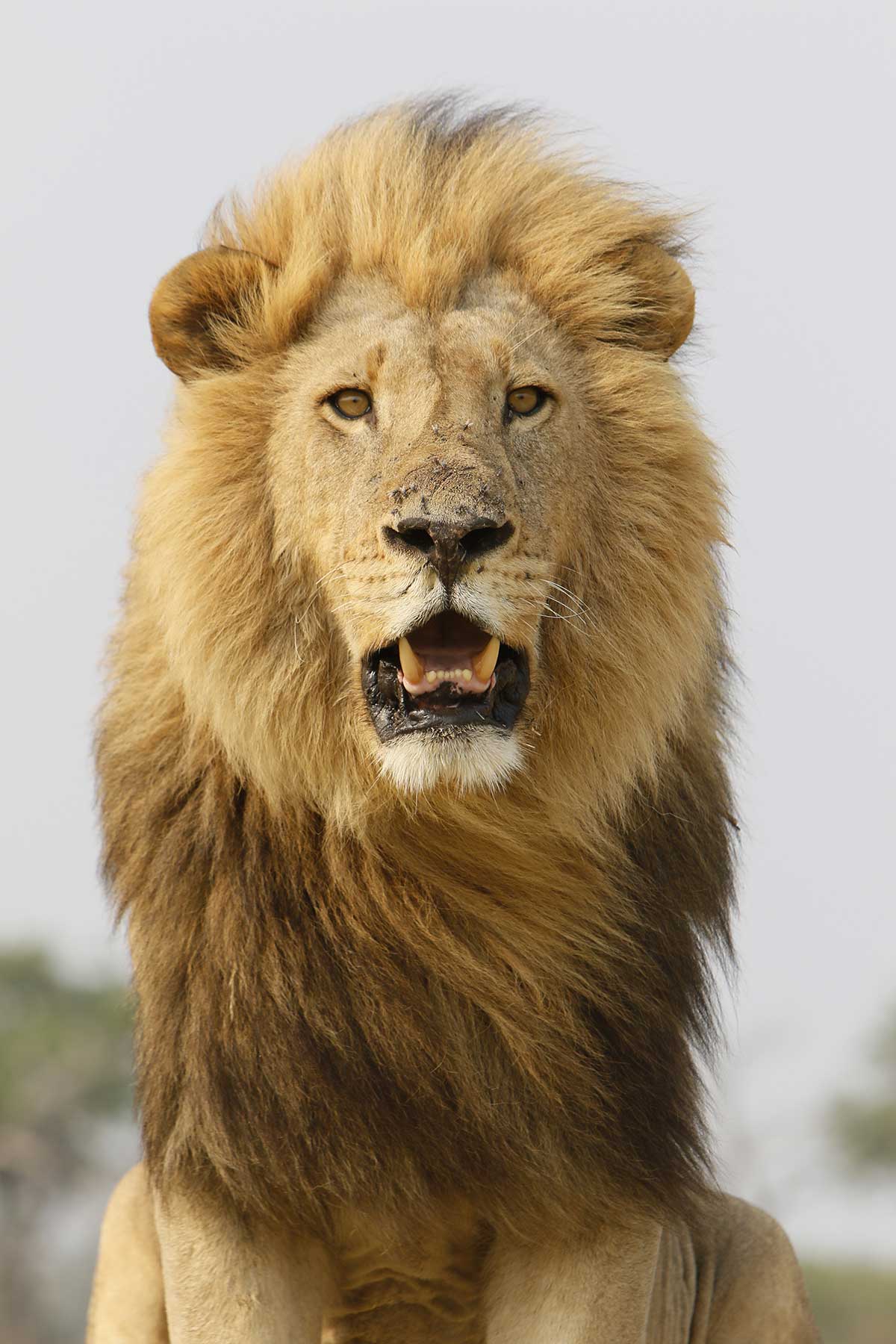 Male lion seen on safari with Chase Africa Safaris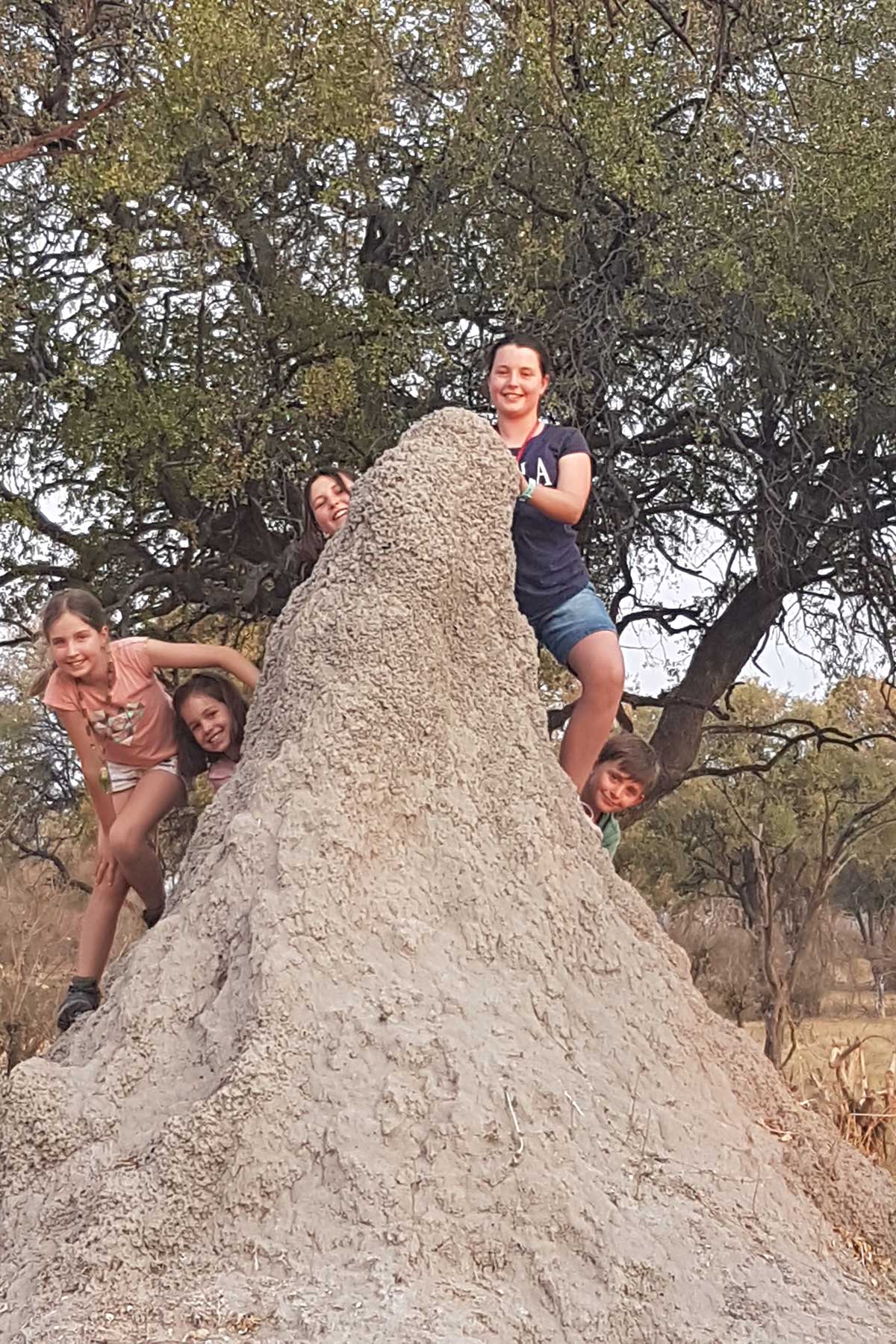 Family safari with Chase Africa Safaris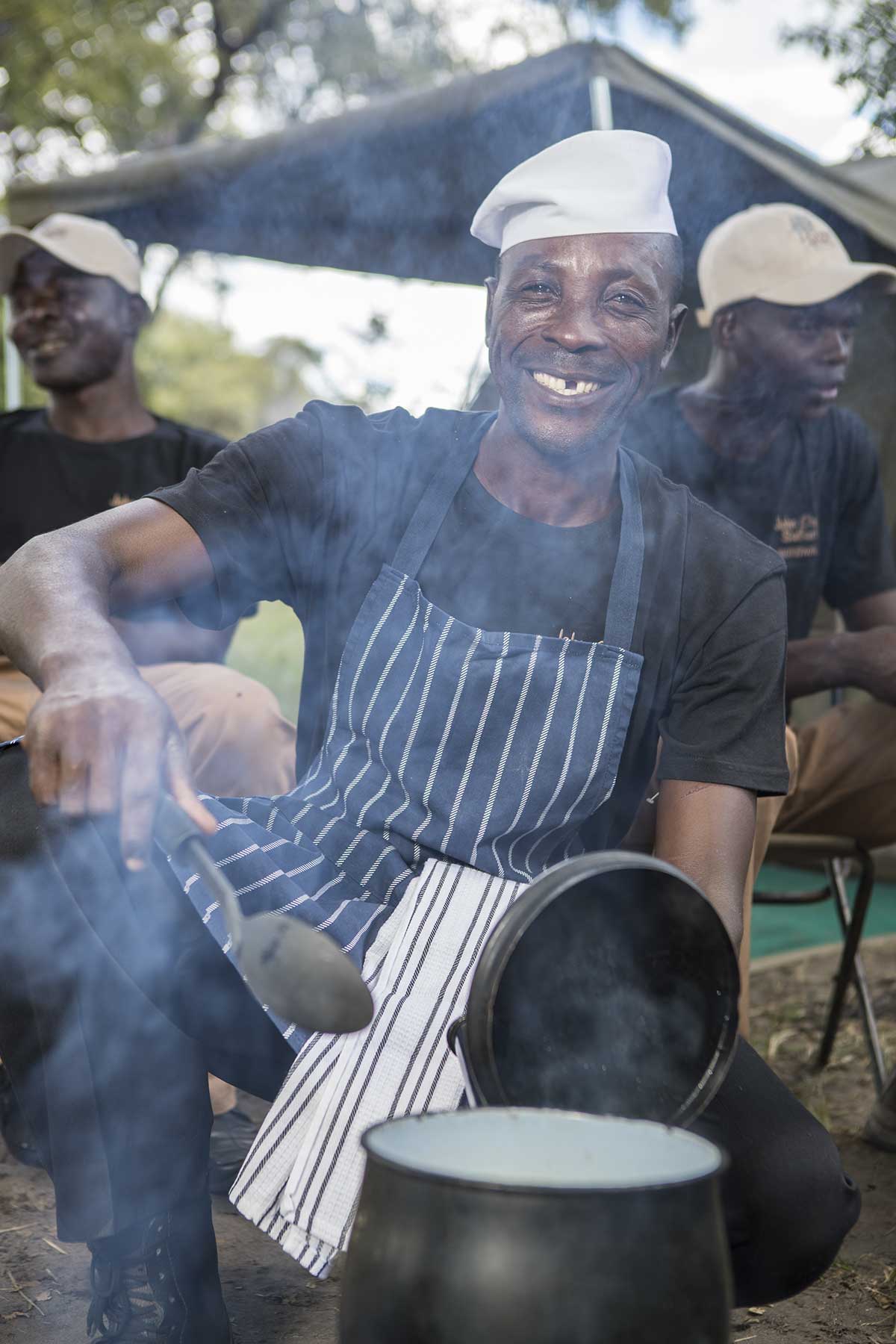 Mobile safari chef Chase Africa Safaris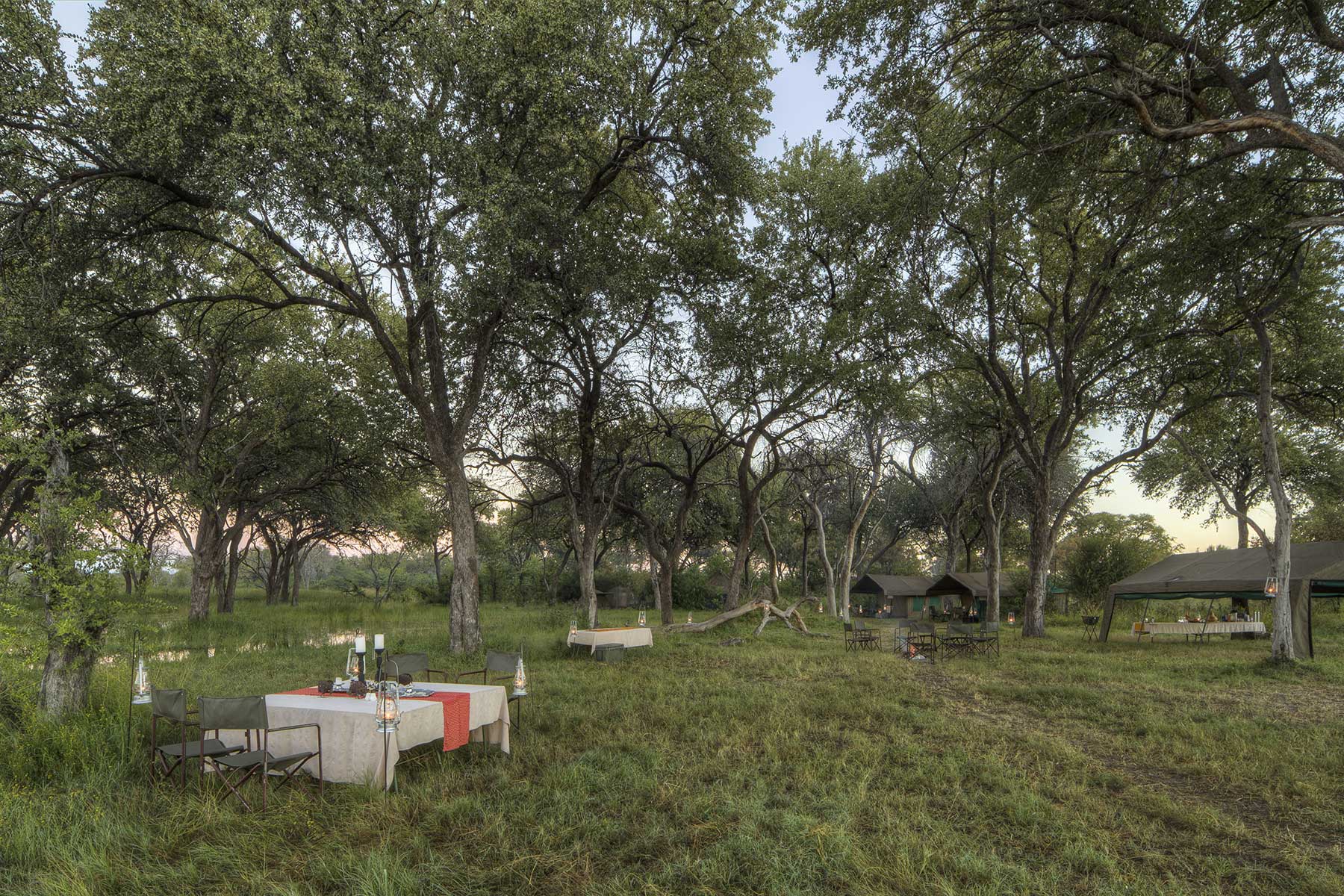 Mobile safari camp Chase Africa Safaris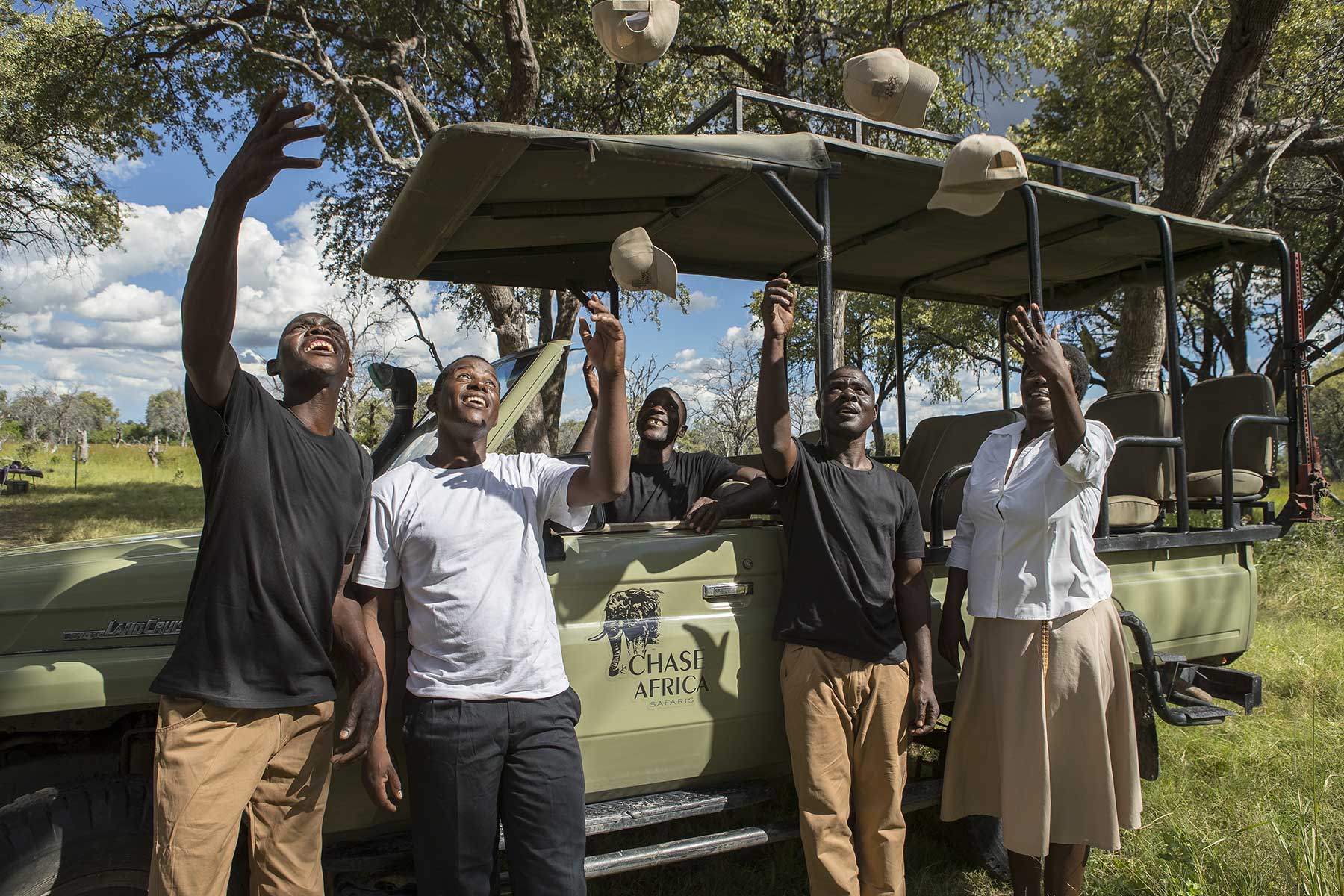 Camp staff Chase Africa Safaris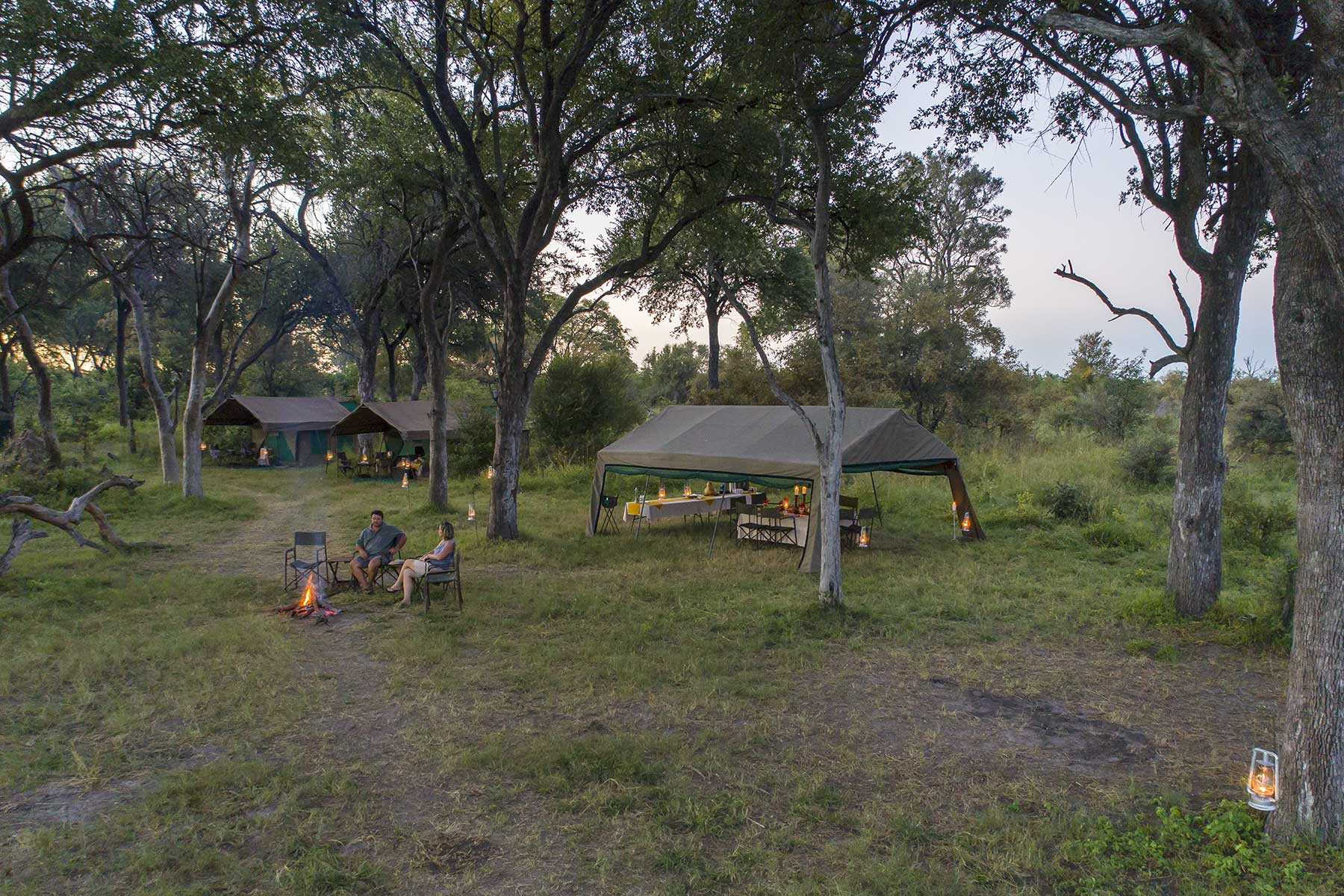 Luxury mobile safari Chase Africa Safaris
All our safaris can be run on three levels of comfort…